The Valentine's Edit
Hand-illustrated fabrics. A cushion handmade down to the last stitch. Individually customised colour schemes. These pieces are all works of heart, because the artisans at Fable & Cedar bring them to life with care and attention to detail. So, in this Valentine's Edit we are sharing with you all things made with love, from cushions backed with baby soft velvet to furoshiki-style fabric wraps in a helpful gift guide.
"Meandering blackberry brambles and flourishes of hawthorn blossom give Bramble cotton a biophilic zen, taking nature over the threshold and straight into your home. "
---
Which personality resonates with you? Scroll to find yours (and your perfect match) in the gift guide below.
The Workaholic
Make working from home a bed of roses with cotton and velvet cushions in winsome, romantic shades of pink and ivory. Coppice Birds, a pretty, spacious design, is a dalliance between dusky pink birds and candyfloss leaves. The Blossom colourway backed with biscuit velvet creates a pairing so simpatico you'll want to squeeze this cushion to your heart's content.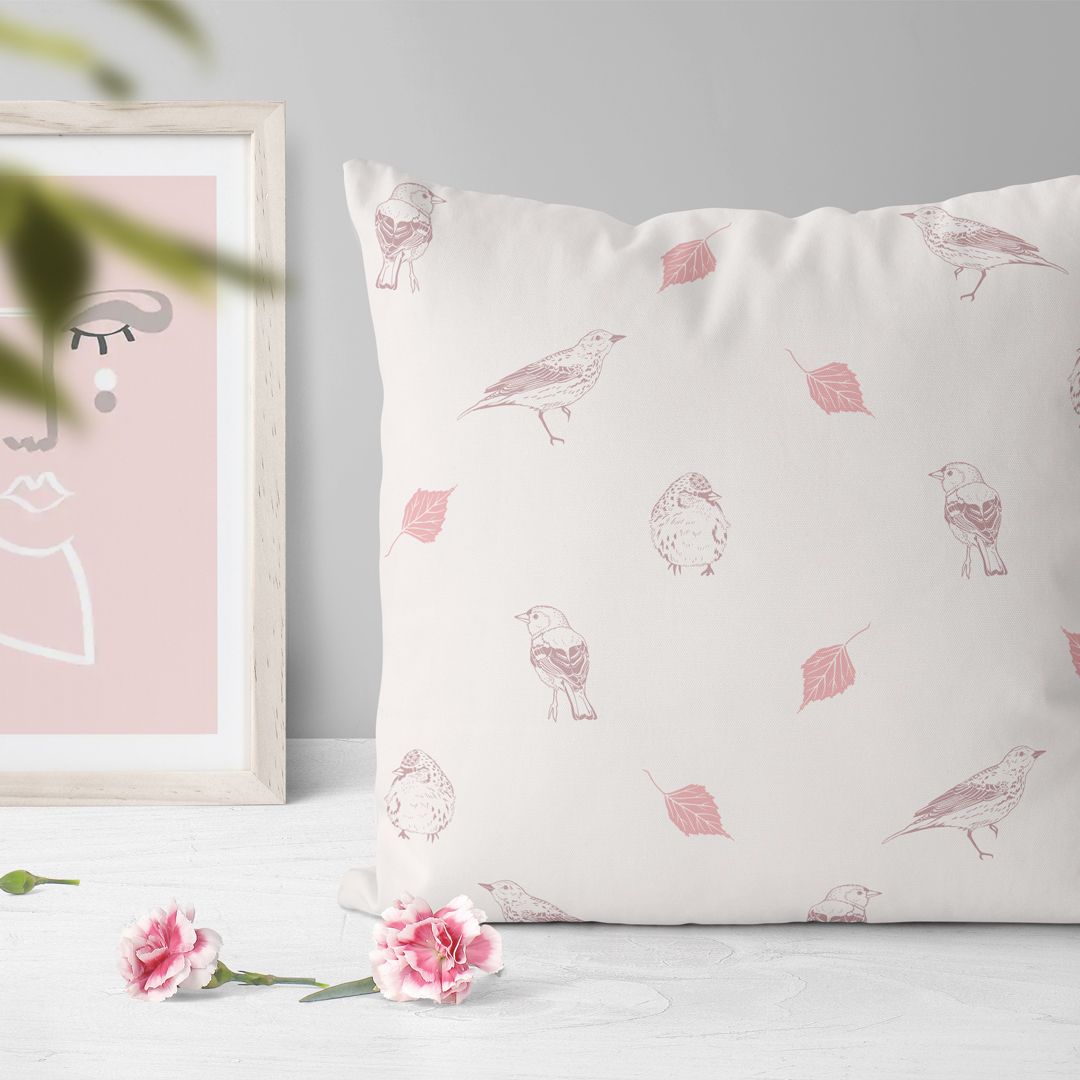 Coppice Birds cotton/velvet cushion in Blossom, £65
Why stop there? Coppice Birds and its bedfellow design, Coppice printed cotton are available to order by the metre. An enticing stretch of silver birch trees with a scattering of pink leaves, Coppice paints a romantic scene as window treatments and light upholstery.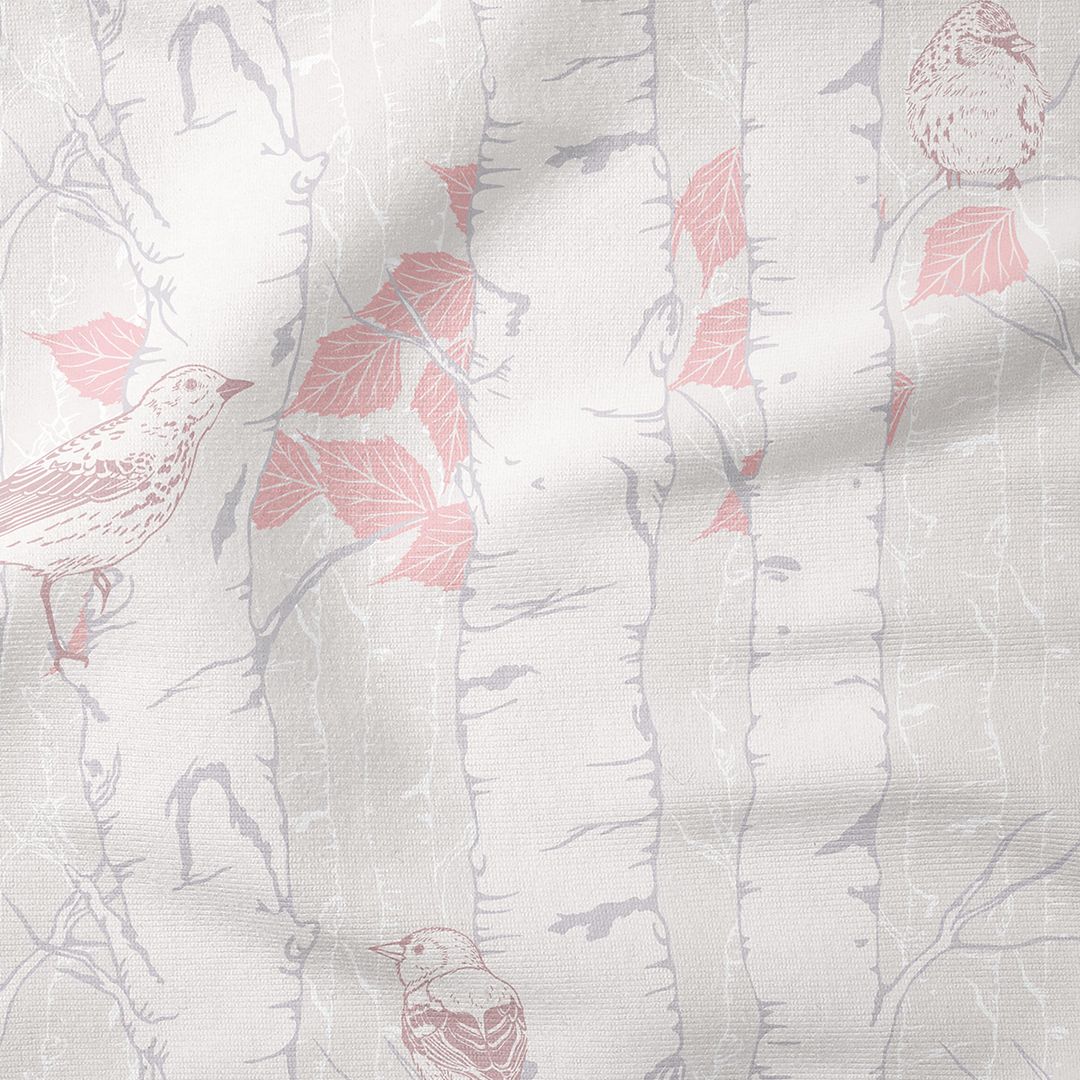 Coppice cotton fabric in Blossom, £65 per metre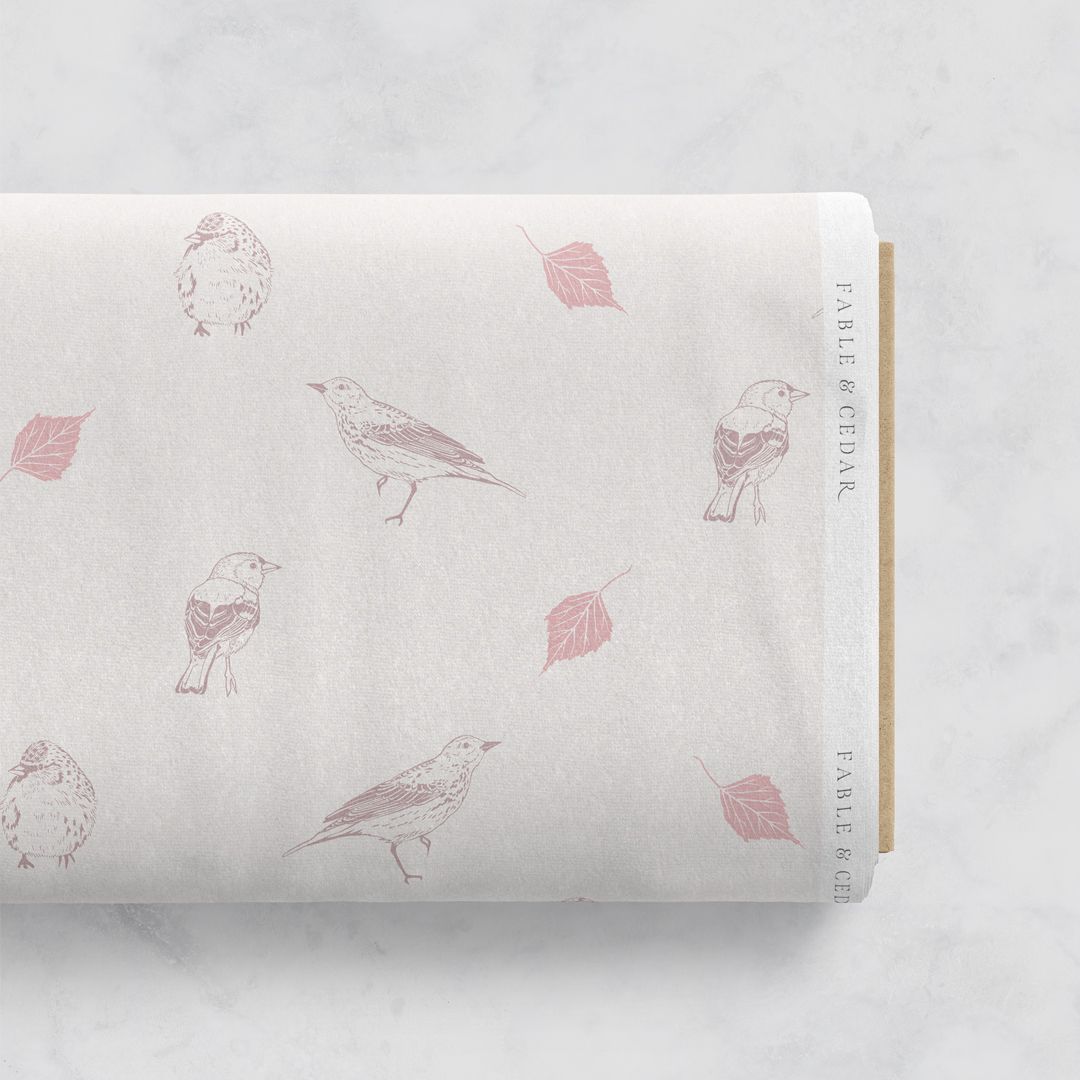 Coppice Birds cotton fabric in Blossom, £52 per metre
The Mindful Collector
Slow, languid admiration for the outdoors is embodied in the Forest Floor cotton and velvet cushions. A grown-up French Grey print is a match made in heaven with sumptuous biscuit velvet. Featuring a delicate arrangement of wintry fronds and pinecones picked from the forest path.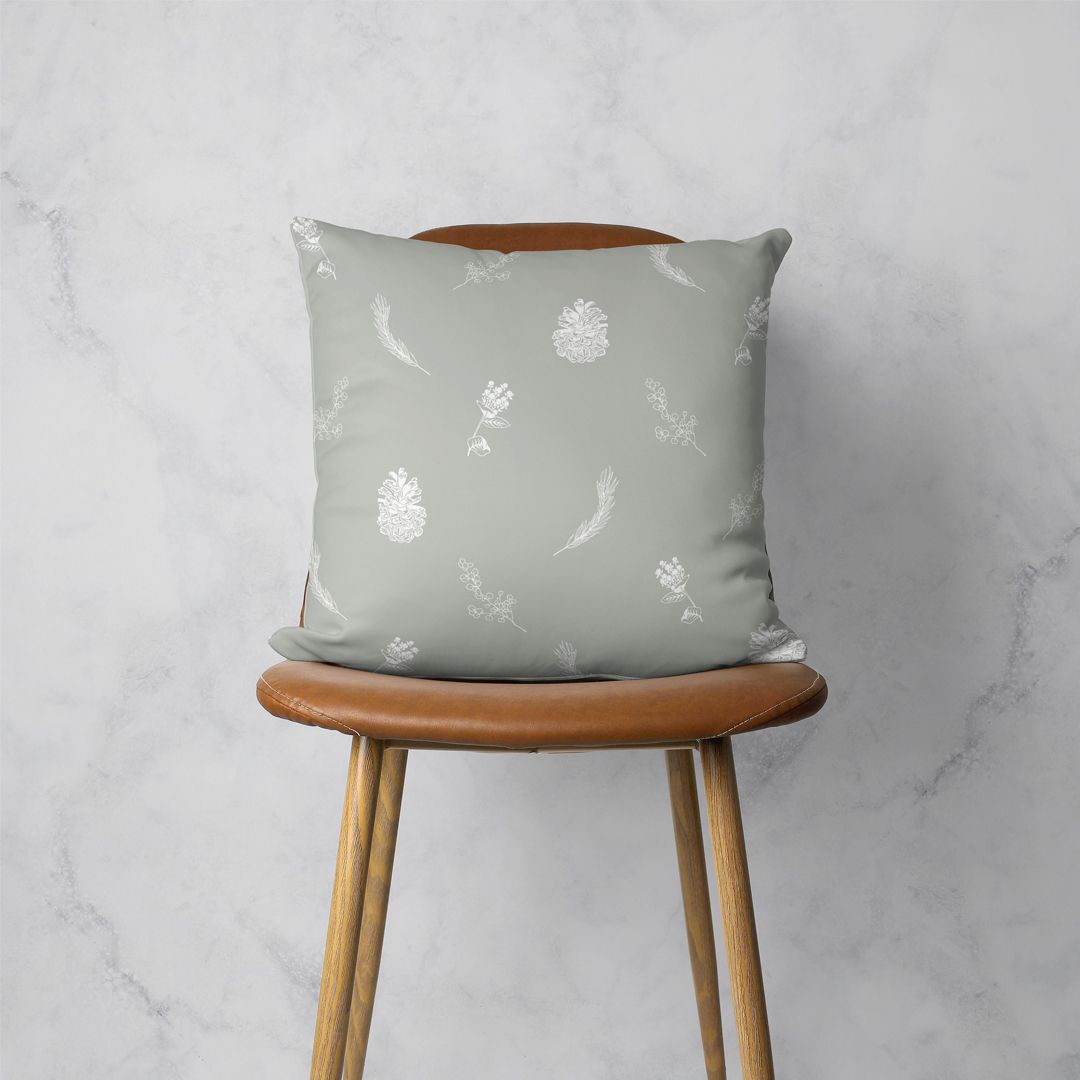 Forest Floor cotton/velvet cushion in French Grey, £65
The Rambler
Bramble is a riff on hedgerows seen on countryside walks. With a love-worn, textured backdrop, this Frosted Bramble cotton cushion is a siren call to be cuddled.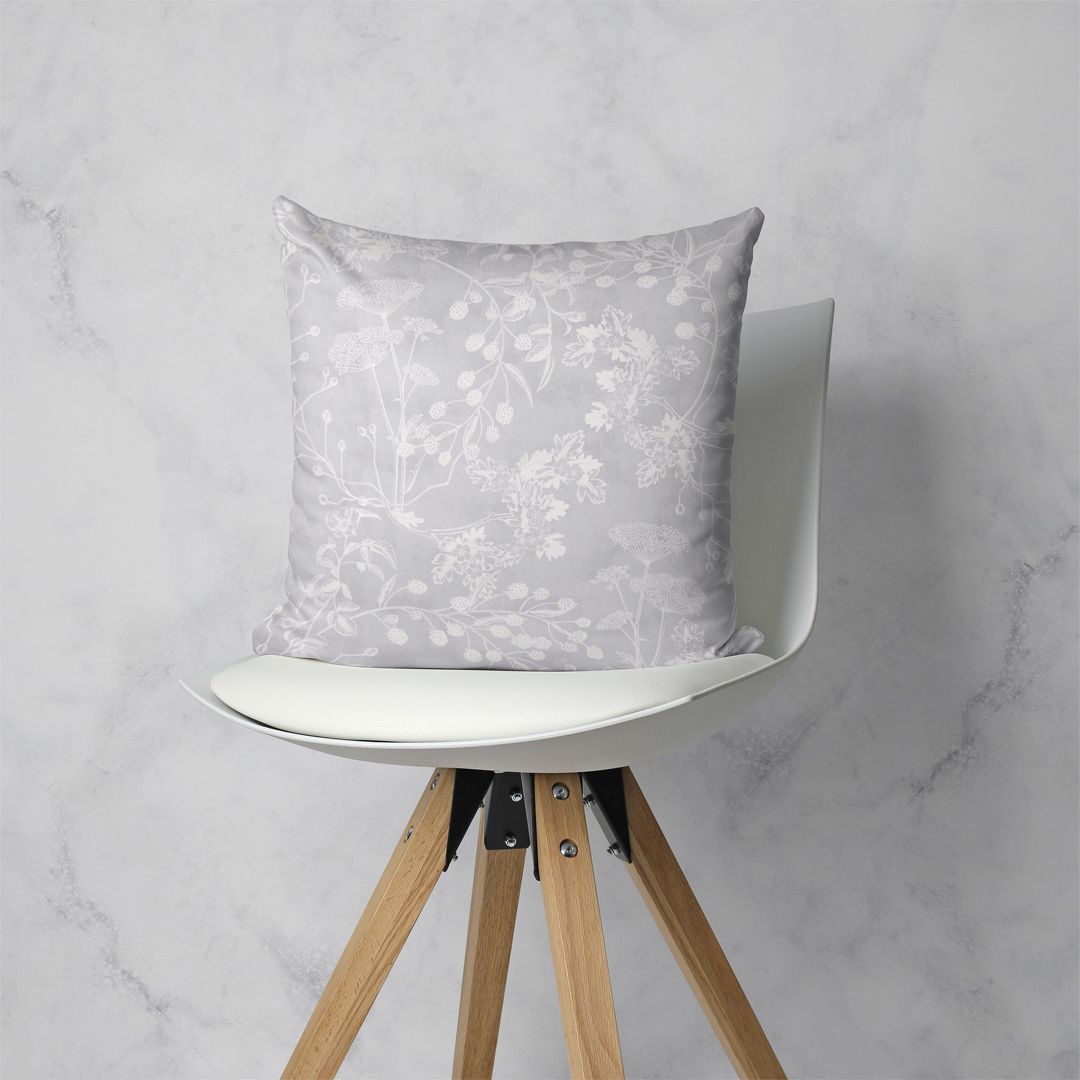 Frosted Bramble cotton cushion in Heather, £65
Meandering blackberry brambles and flourishes of hawthorn blossom give Bramble cotton a biophilic zen, taking nature over the threshold and straight into your home.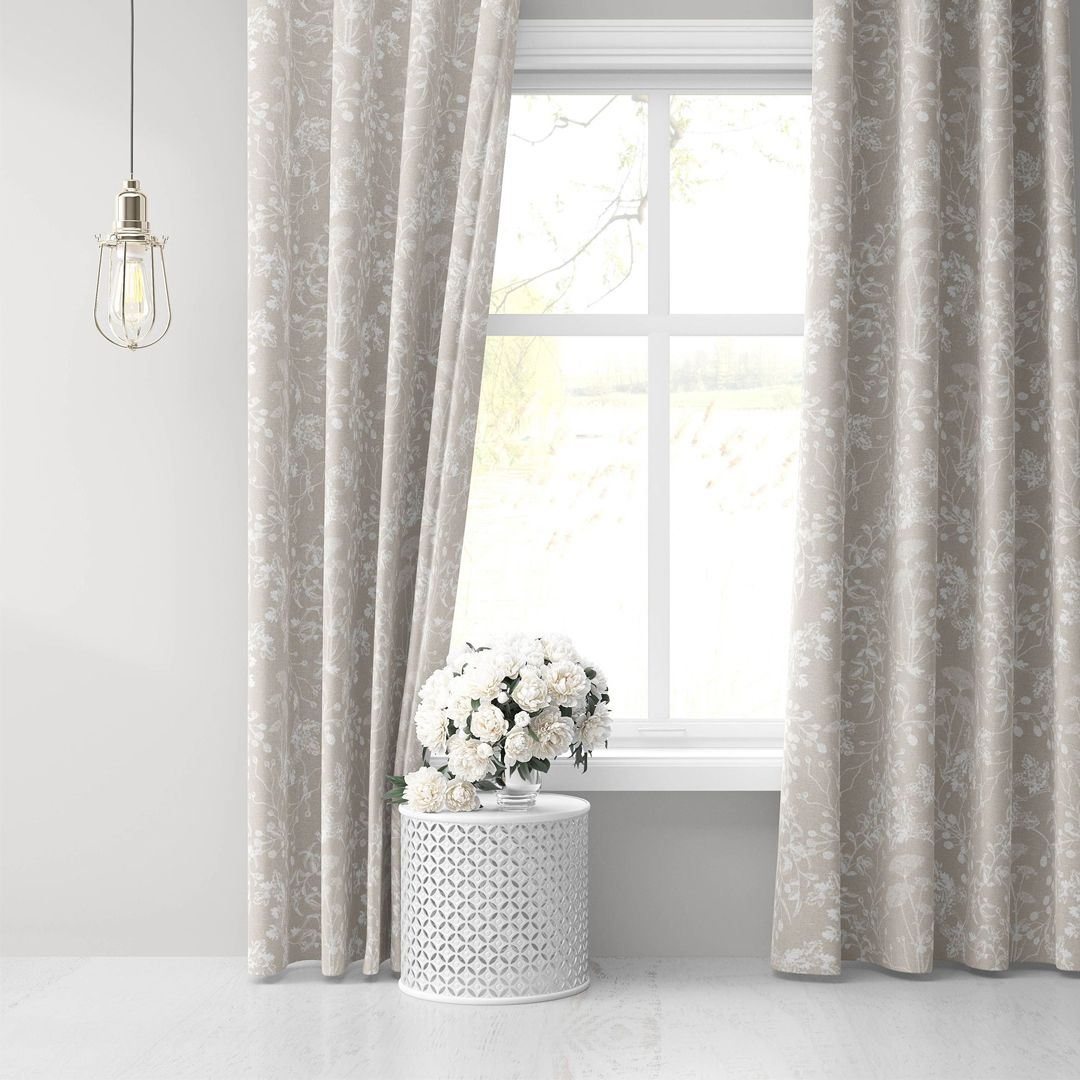 Bramble cotton fabric in Cotswold Stone, £55 per metre
The Romantic
Japanese legend foretells the hydrangea as being a symbol of heartfelt emotion, after an emperor gave them to the family of the woman he loved to show how much he cared for her. The Hydrangeas cushions radiate the same warmth in rich teal and passionate pinks, backed with pinot noir velvet.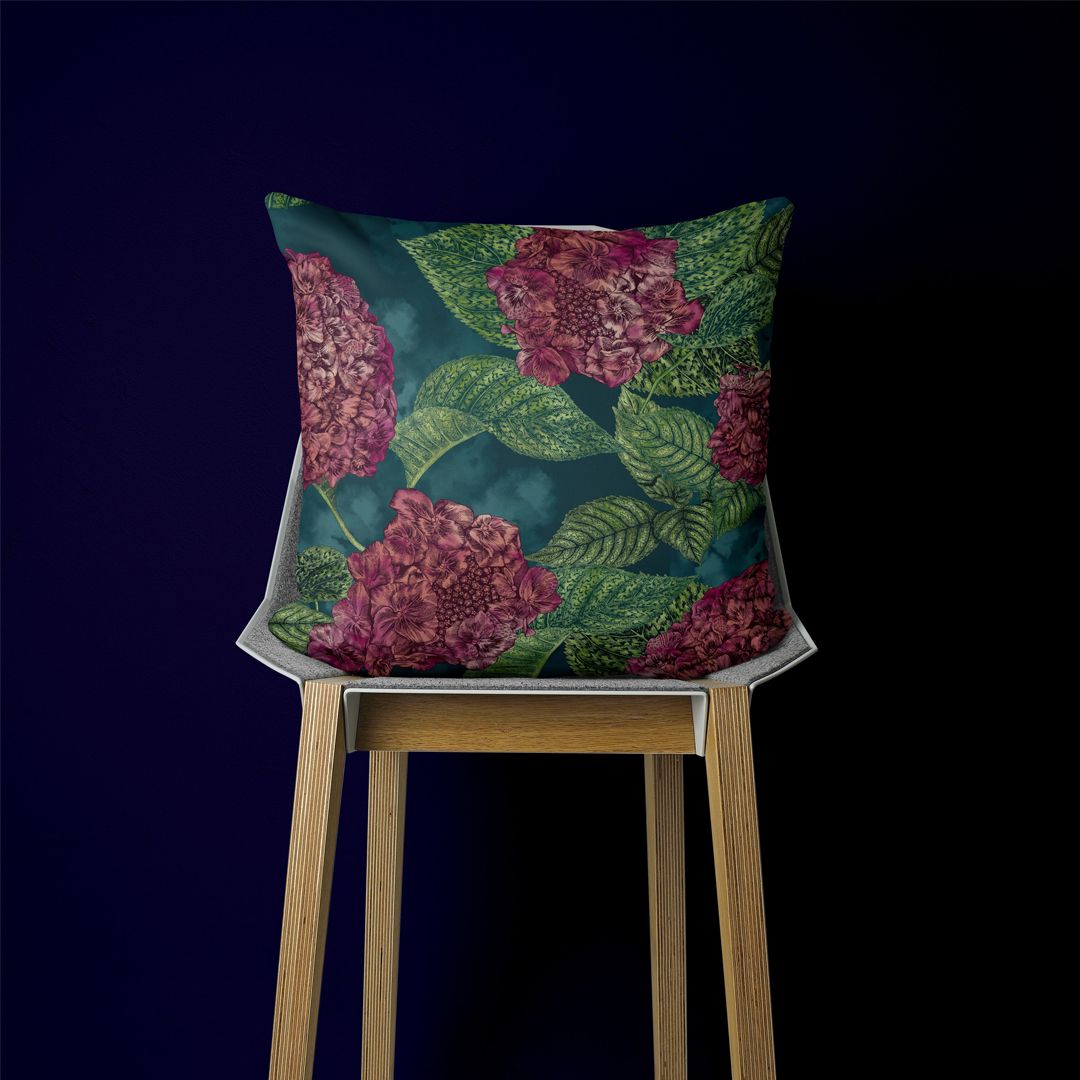 Hydrangeas cotton/velvet cushion in Teal, £65
The Optimist
A paean of budding life and spring, Midnight Meadow cotton brings joy to interior spaces that need some TLC. Bouquets of snowdrops, poppies, daffodils and climbing foxgloves call to mind new beginnings and are sure to put a spring in your step.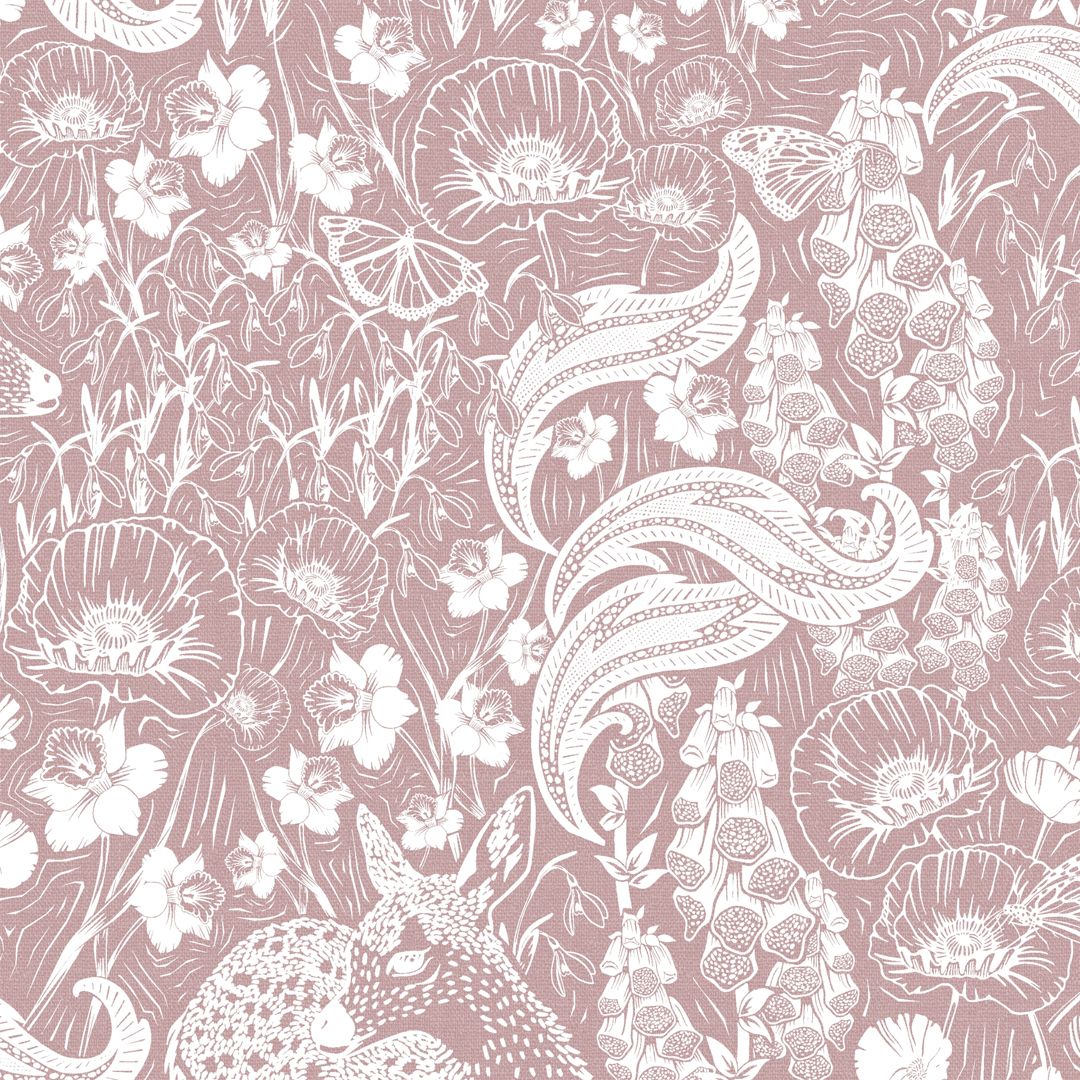 Midnight Meadow cotton fabric in Campion, £65 per metre
The Creative
Tie the knot with F&C fabric wraps: sustainable and bursting with florid patterns Bramble and Midnight Meadow, these wraps are intended as an alternative to wrapping paper. Delivered to you in their own gift boxes, the wraps come with an instruction booklet on how to enfold various objects, from celebratory prosecco to a box of treasured jewellery - making gift-giving an all-round affair.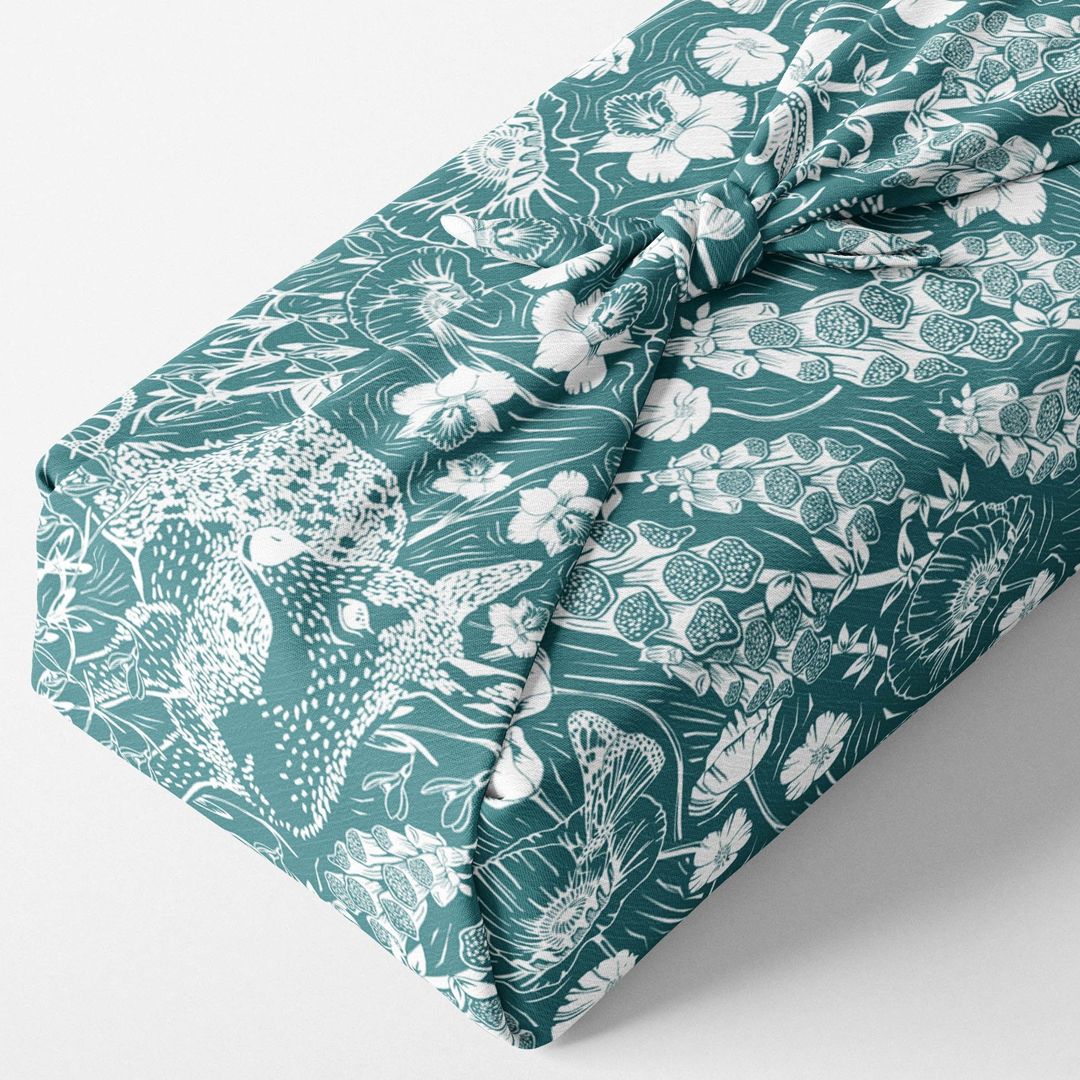 Midnight Meadow cotton fabric wrap in Peacock, £18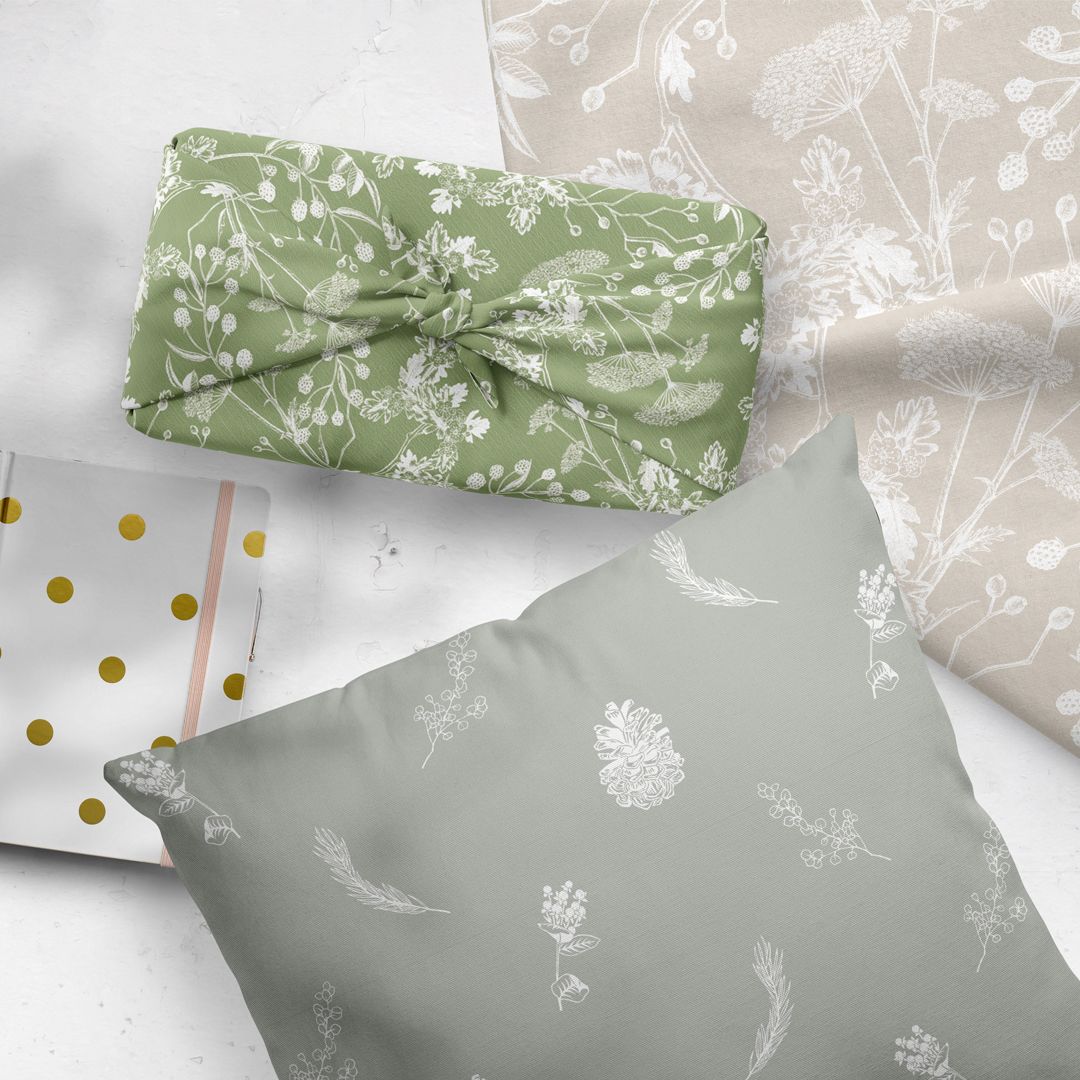 Bramble cotton fabric wrap in Hedgerow Green, £18
For a truly personalised experience, all Fable & Cedar fabrics can be colour matched to any colour of your choice. So if you've already painted walls, or you have found a colour you love, we can create and supply our fabric in a colour that matches. Simply visit the bespoke page or email us at bespoke@fableandcedar.com to find out more.