Posted by Stephanie Campbell on 2nd Apr 2023
Sewing Room: DIY Cute Carrot Treat Bags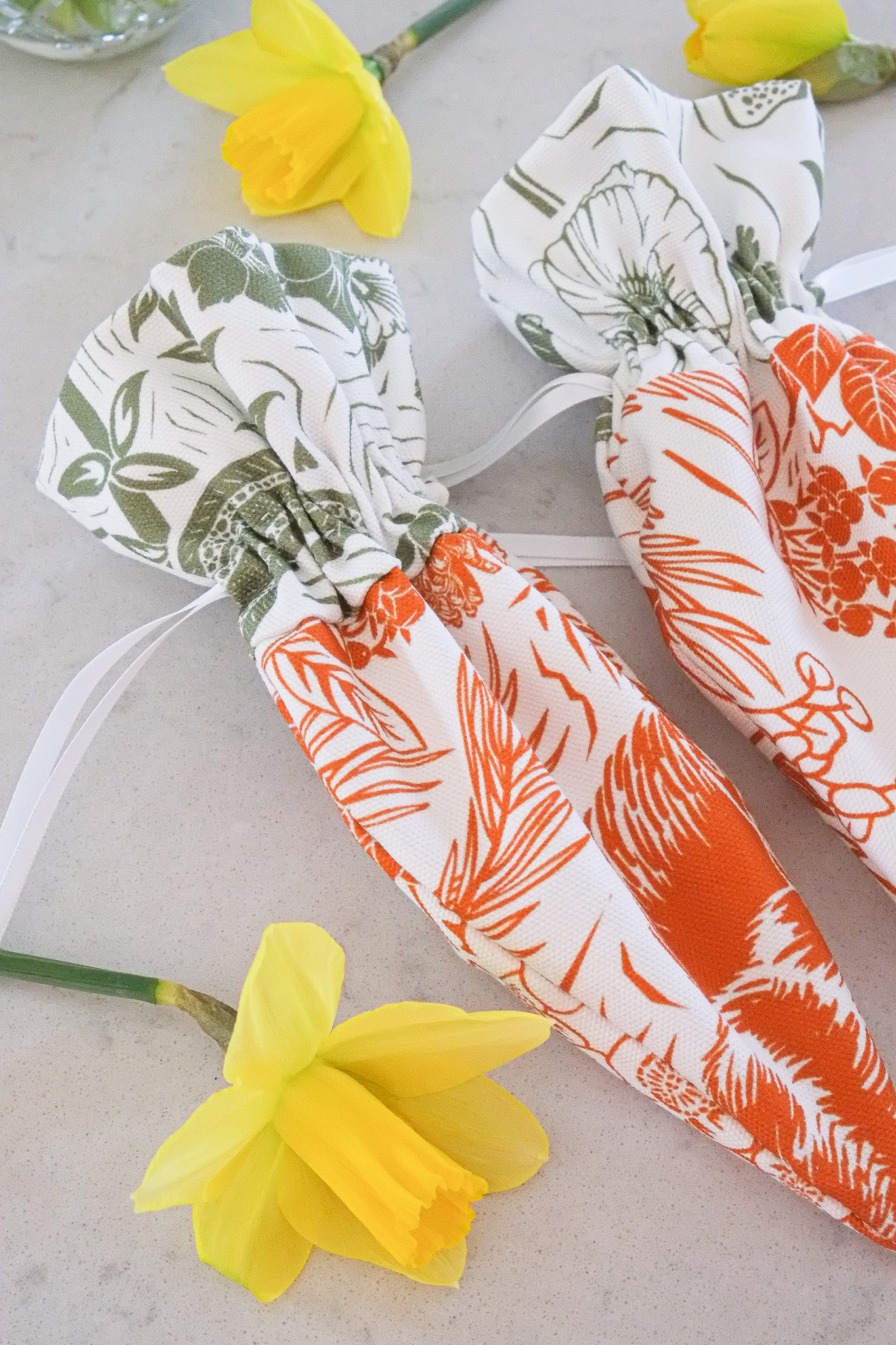 Enjoy making an easy, scrappy Easter project with these darling carrot treat bags using leftover off-cuts. For each carrot you will need:
Two 6" (15cm) squares in a green fabric
Two 6" x 7" (15cm x 18cm) rectangles in an orange fabric
Two 16" (40.5cm) lengths of ribbon or string
Sewing thread
Needle
A safety pin
Sewing machine
Fabric scissors
Some treats to fill. These bags can fit around 3 creme eggs, or fill with whatever else you like!
Method:
1. Cut your fabric pieces to size. The green pieces are 6" squares, while the orange pieces are 6" wide and 7" tall (make sure your pattern is going the right way).
2. Fold the orange pieces in half and press. Mark and cut from 1" (2.5cm) down from the top edge, to the centre fold on the bottom edge.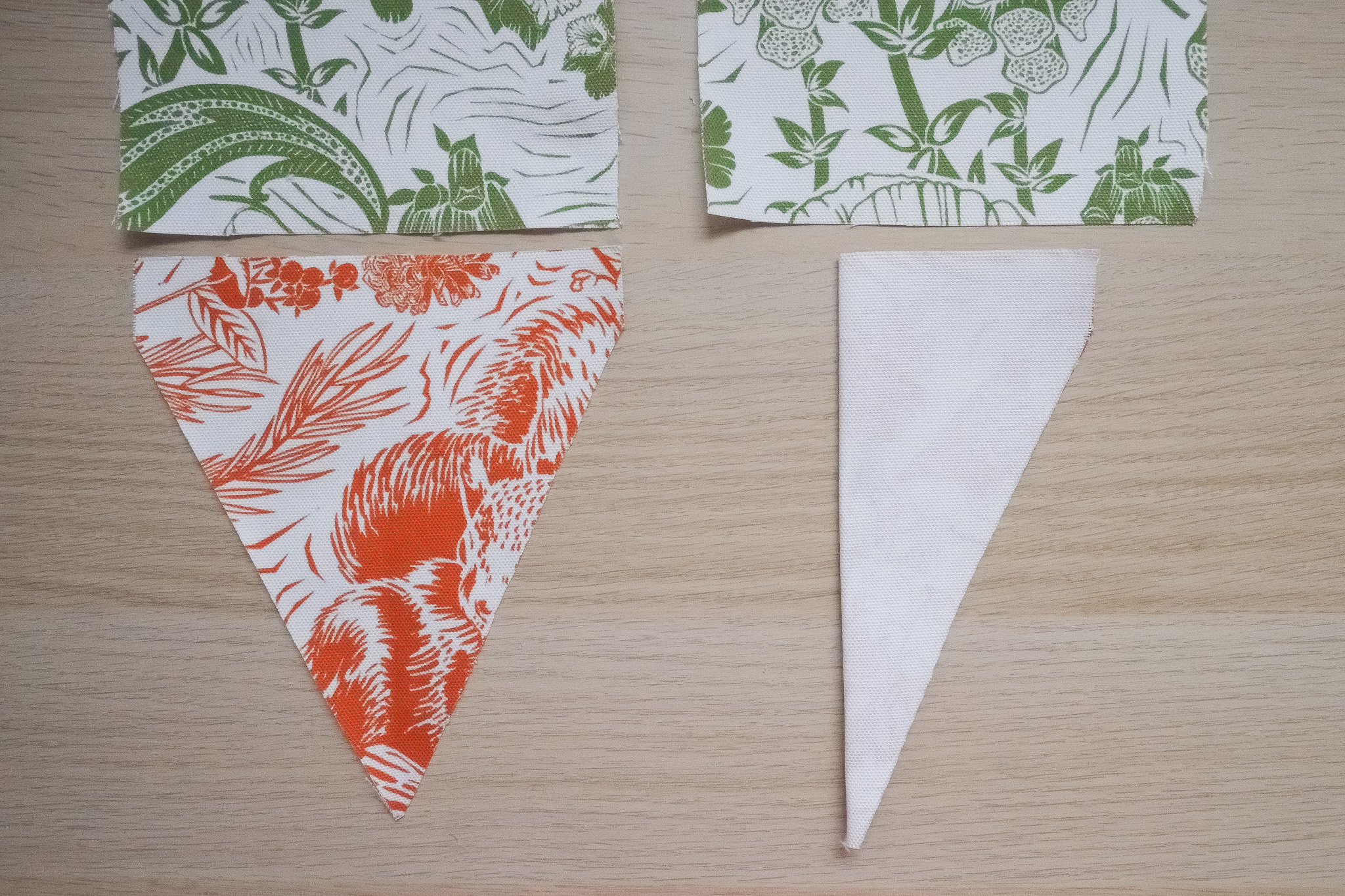 3. With one green and one orange piece, place right sides together, lining the bottom of the green pattern with the top of the orange pattern. Sew 1/4 inch (0.5cm) seam and zigzag or overlock the edges. Repeat with the other two pieces.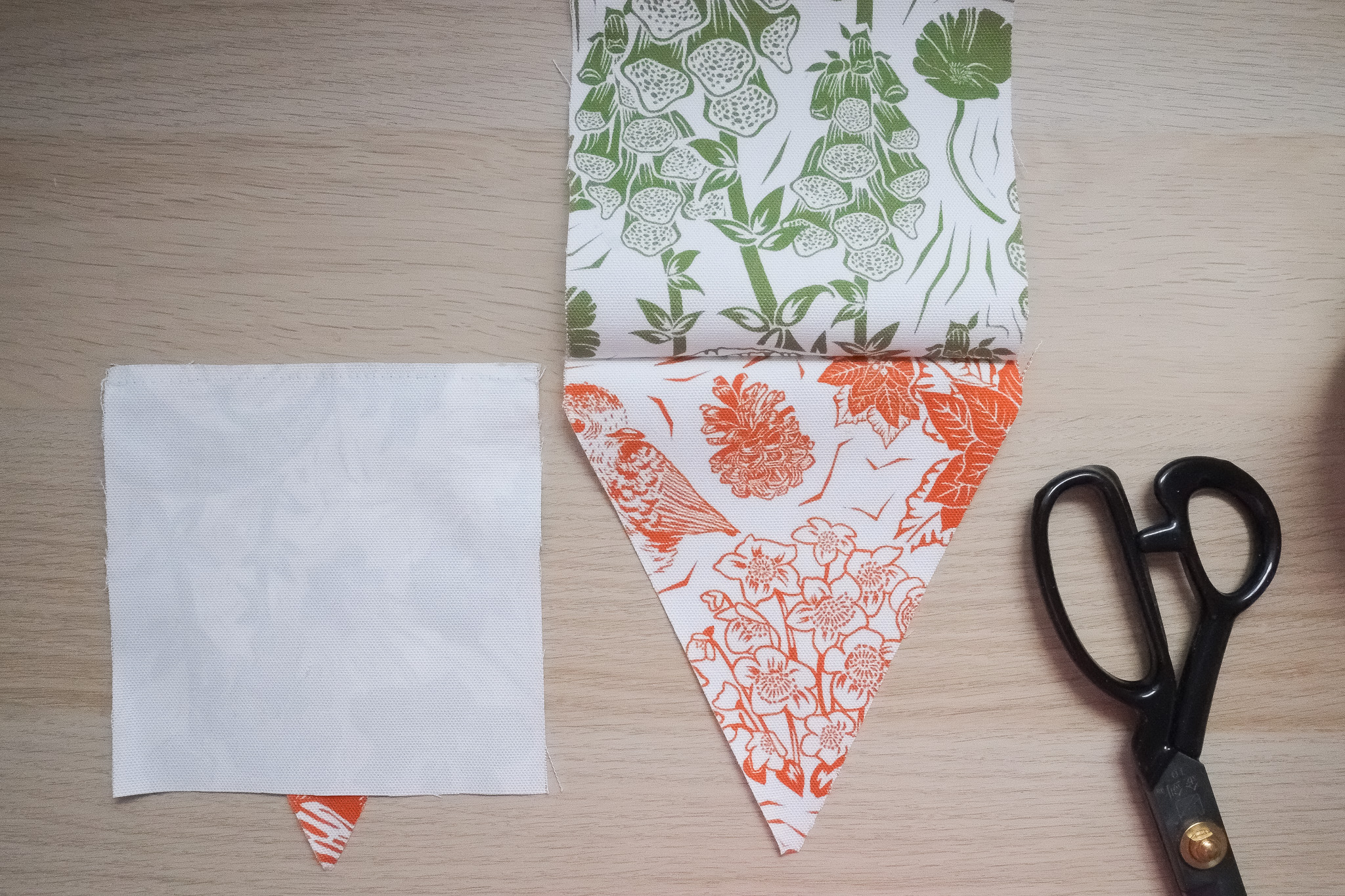 4. Place right sides together and sew all around the shape of the carrot, leaving the top edge open. Zigzag or overlock the edges.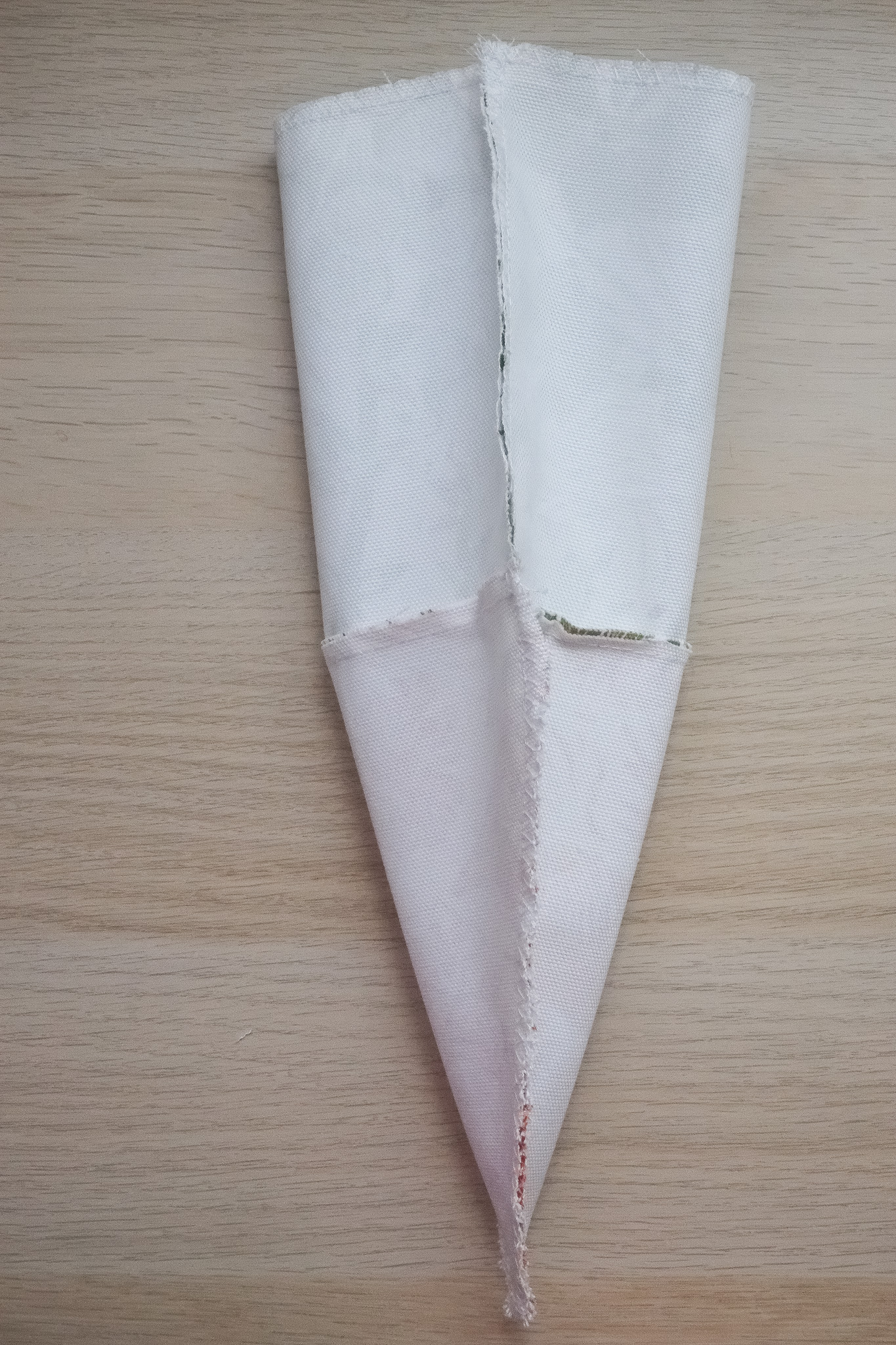 5. Keeping the carrot inside out, fold the green piece in half until the edges meet the seam. Don't overlap the seam. Press in place. Then, either with a sewing machine or needle and thread, create a running stitch about 1/4 inch (0.5cm) the whole way around the carrot on both sides. Repeat another running stitch parallel, leaving enough space for your ribbon to fit inside. I stitched mine about 1/2 inch (1cm) parallel.
6. Turning right sides out, use a seam ripper to remove 2 or 3 stitches from both side seams, in between the two lines of running stitches you just made. Then, attach a safety pin onto one end of the ribbon and thread it all the way through the channel until it comes out the same side it went in. Tie the two ends of ribbon in a knot. Repeat this step with the other piece of ribbon, this time threading through from the opposite side.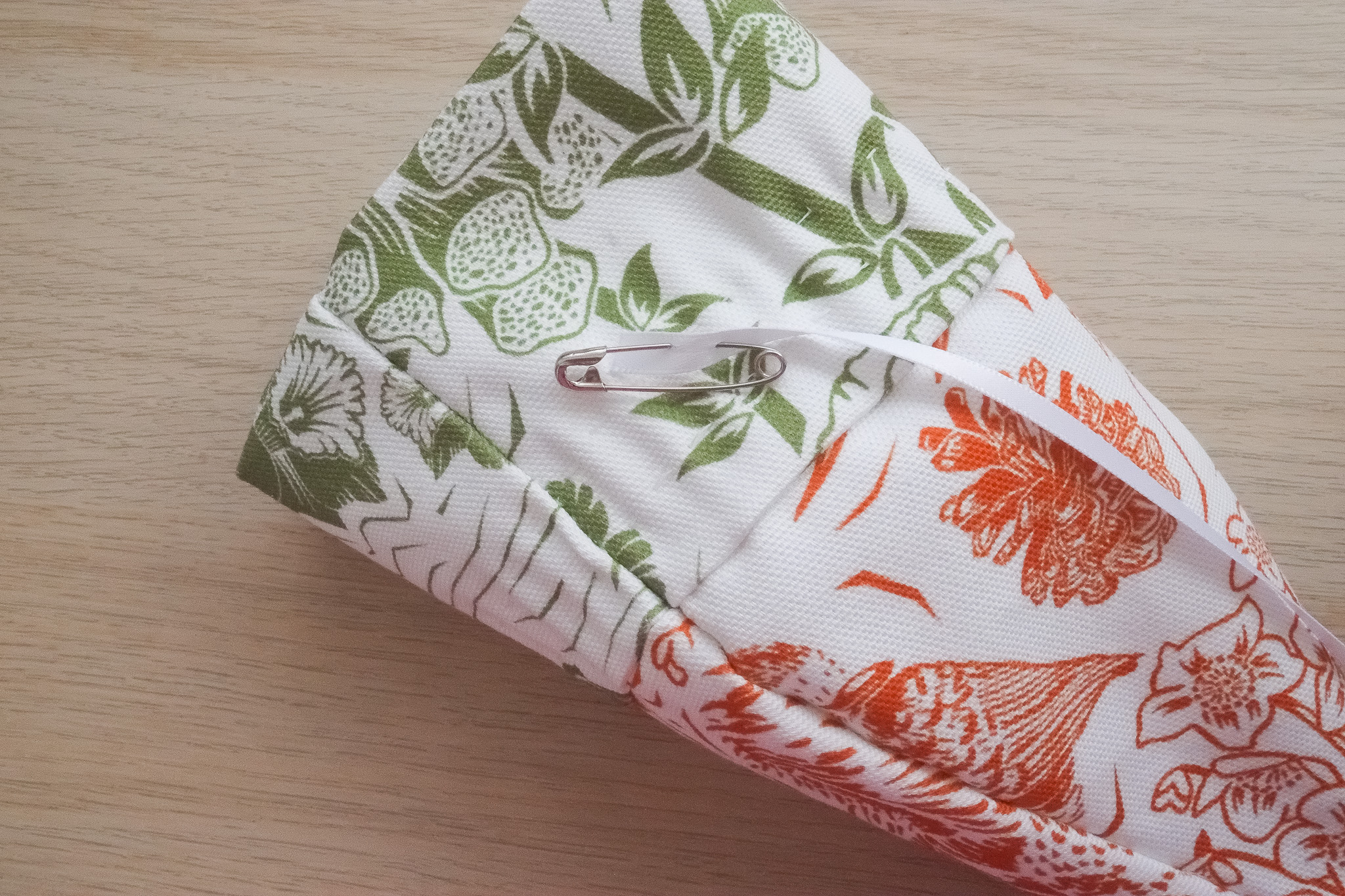 7. Pull the knotted ends of the ribbon to create the gather and watch the carrot shape appear! Your little treat bag is ready to use.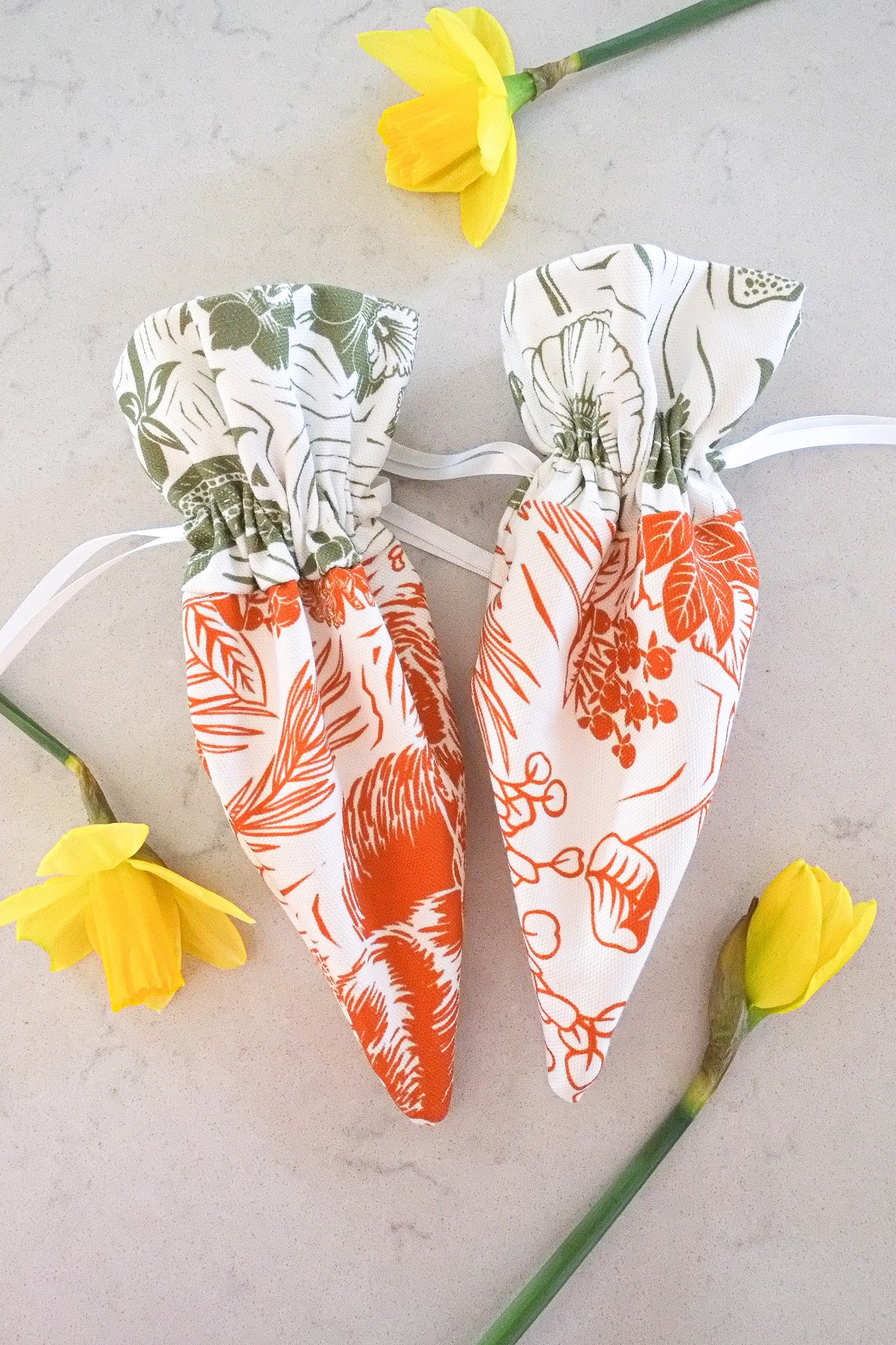 Ta-da! These cute carrot bags are a great scrappy project to use up any leftover fabric you have. If you don't have the right size pieces, try patchworking your scraps until you do. I want to make so many of these for my nieces, nephew and friends... and even myself!
Have a happy Easter,
Stephanie